EVYS Musicians and Families…
Winter Auditions are coming up –  January 7th.
Please see the Auditions page for requirements and to submit an audition request. Auditions will be by appointment on January 7th.
To make our Orchestras even stronger and build our full Symphony Orchestra, EVYS would like to add the following types of musicians.  The Symphony Orchestra is particularly in need of winds, brass and percussionists.
Concert Orchestra needs violas and bass and all other strings are welcome
Chamber Orchestra needs additional bass player and all other strings are welcome
Symphony Orchestra needs additional winds, brass and percussion (i.e., 2 Flutes, 1 Oboe, 2 Bassoons, 3 French Horns, 3-4 Trumpets, 3 Trombones, 1 Tuba, 2 Percussionist) also additional strings, especially a bass player.
Don't forget … SmileAmazon.com for your Holiday Shopping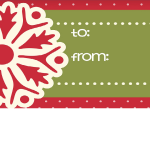 Holiday shopping season is indeed  upon us.  And you can help support EVYS by simply linking your Amazon account to East Valley Youth Orchestra Inc.   Amazon will then donate .5% of every purchase to EVYS!
1.  Go to  https://smile.amazon.com/
2.  Login to your Amazon Account (or register) as you normally would.
3.  Then search for East Valley Youth Orchestra Inc.
4.  Select East Valley Youth Orchestra from the next page and you are linked!
Remember when shopping to go to SmileAmazon.com (rather than just Amazon.com). SmileAmazon will only donate .5% of your purchases to EVYS through this website.
A great and simple way to support EVYS!!
<< Click the links on the left for more information.